The HUB: A Place To Enrich Work Life With Variety.
Learn about Dana Energy's focal point of peace and prosperity
On average, a modern human spends about a third of their life at work. Nowadays, perhaps we see our colleagues more than any other friend, and our workplace as much as our homes. This signifies the importance of having a friendly and calm workplace that enriches our lives with happiness and more meaning.
That was the incentive behind designing the "HUB"; A place that can care for our employees' needs and desires. A place in which they could gather and socialize, play games and have fun, learn and develop and, overall, find peace. This place is located on a dedicated floor with an area of 481 square meters in our headquarters in Tehran.
The canteen is where we have lunch. It is crowded by nature and generates much noise; therefore, it is placed on a secluded area on the west side of this floor. The east side is designated for activities that require peace and silence, namely the education room, and the prayer room. In between these two sides, there is a space for relaxing, i.e., the game room and reading lounge.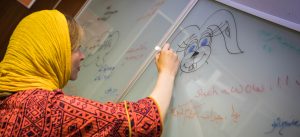 Creating a well-prepared education room was natural, as knowledge is one of our core values (Dana meanes knowledgeable in Persian). However, many of our colleagues work on project sites and other offices, and some may have time restraints. To ensure educational justice and knowledge management infrastructure, and to create an equal chance of development for everyone, the education room is equipped with a robust IT infrastructure. People can attend these classes livestream through our E-learning platform, or watch the recorded versions at their convenient time. On the side of the education room is the library.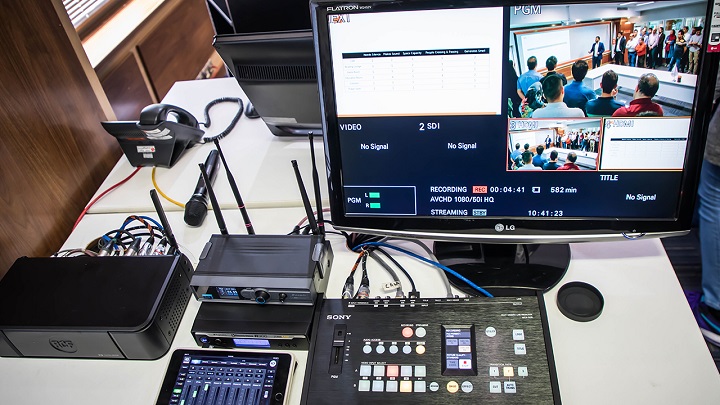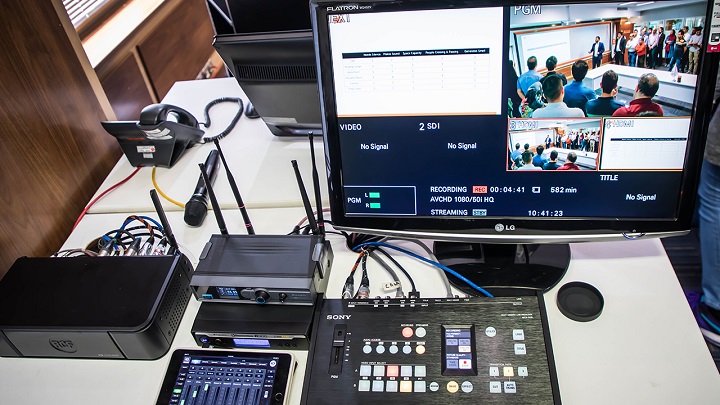 Anyone can borrow any book without notice or records. The library also includes Dana Energy's mini-museum, showcasing historic technologies like the first IBM PC and early GPS devices and satelite phones.
To counter the effects of long hours of a desk job, the game room includes games that require socializing and a little (workspace friendly) activity, e.g., foosball, table tennis, and air hockey. The reading lounge, adjacent to the game room, is a place for less formal gatherings, both personal and organizational. It can host birthday celebrations, national events, movie days, or even a friendly meeting.
We created the HUB to help facilitate communication and interaction, reduce stress, strengthen unity and the sense of being a family, and above all, enrich our work hours with peace, happiness, and meaning. We believe our work hours are an integral part of our lives and should be filled with positive experiences. Experiences that help our lives grow in every aspect. That's the way we can all thrive together.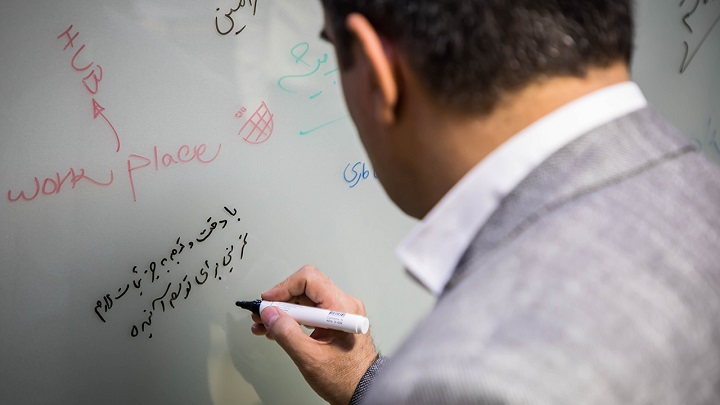 Special gratitude to Mohammadhossein Eslamian, for providing the technical information on this article.