WELL SERVICES
Dana Energy's Well Services is committed to delivering drilling and workover solutions to our clients through a range of services. With a strong focus on performance and efficiency, we have played a vital role in the region by offering flexible solutions. Our current services cover a range of areas, including well cementing, acidizing, stimulation, special downhole tools, coiled tubing, nitrogen lifting, and cementing/stimulation laboratory services.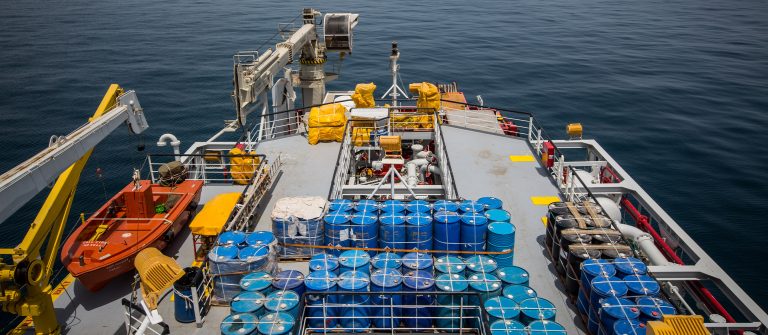 Parallel to cementing services, we have equipped a Stimulation Vessel with an acid capacity of 90,700 Gallons. Moreover Asaluyeh acidizing base is equipped with Acid Storage tanks with up to 100,000 Gallons of raw HCL acid and chemicals, which supports our stimulation vessel and operations.
To better serve our clients, we have expanded our onshore services with the addition of the Bushehr Logistic Base, and Ahvaz Operational Base, which in itself includes bulk plant systems, shops and tools, laboratory
Our approach emphasizes the use of technology and skilled personnel to ensure that our clients' objectives are met within budget and on time.