We're still learning; always learning…
Implementing education as a never-ending process.
In the education room in the HUB, there's a saying on the wall by Michelangelo: "I'm still learning." Considering he wrote this down on his notebook when he was 87 years old, the selection of this sentence, more than showing the importance of education in Dana Energy, shows that we believe education is a never-ending process with no limits.
Overall in less than six months, Dana Energy has executed over 2500 men-hour and 430 man-courses of education. Education has always been principal in Dana Energy. Since 2018, we took a more systematic approach to this matter. We implemented a model with a cycle of need-assessment, design, and effect-assessment to optimize our courses. The first courses that were designed with this model were aimed at managers. These were mostly concerned with soft skills, including courses like internal communication management by DISC model or performance evaluation, and were branded as "reWise" As education is extensive and inclusive in our company, other courses and workshops were designed for employees. Some courses are necessary for individuals in certain projects, e.g., firefighting and CPR workshops or Helicopter safety and sea safety for those working on off-shore rigs. Technical courses such as project management, ISO workshops, PMI PMP, and ITIL courses help to standardize and improve efficiency and performance in specific departments. In addition to these, general courses like geology, history of the energy industry, and oil and gas general knowledge were designed. These can help employees get more acquainted with other departments and provide them with more detailed domain knowledge of our company's activities.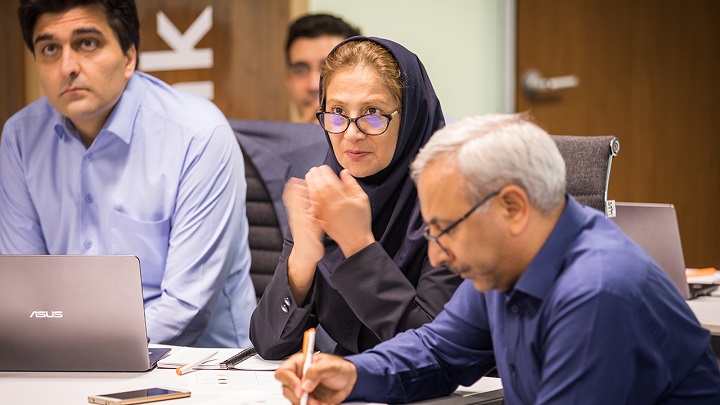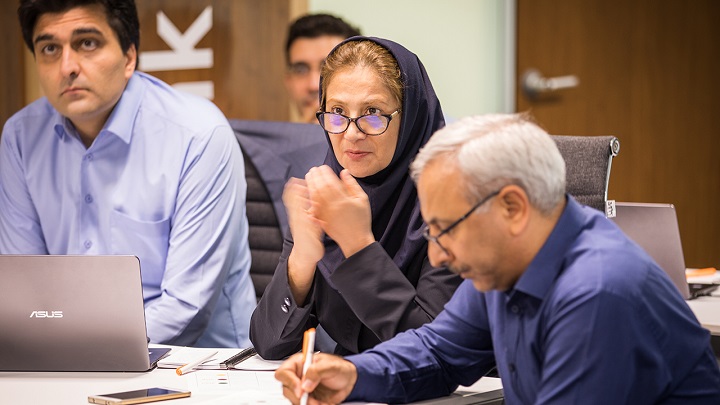 The education room is equipped with a robust IT infrastructure in the HUB. This allows People working out of our headquarters to attend courses through our E-learning platforms. Furthermore, every course and workshop is recorded and archived in Dana Energy's educational repository to be available for access later.
As the main goal of education is progress, we have specified job descriptions for every one. If we see gaps between these descriptions and our personnel capabilities when assessing performance, we develop specific courses aimed to empower them, later evaluating the effectiveness of these courses in 3 or 6 month periods. These constant evaluations and need-assessments help us design courses that are more practical and more efficient.
Over 94 percent attendance in classes and over 95 percent participation in educational surveys, Dana Energy's education program is an effective, inclusive, and extensive plan to help our never-ending strive for excellence. Like the quote by Michelangelo, we're always learning.